Exhibition AIA
from March 06 to 31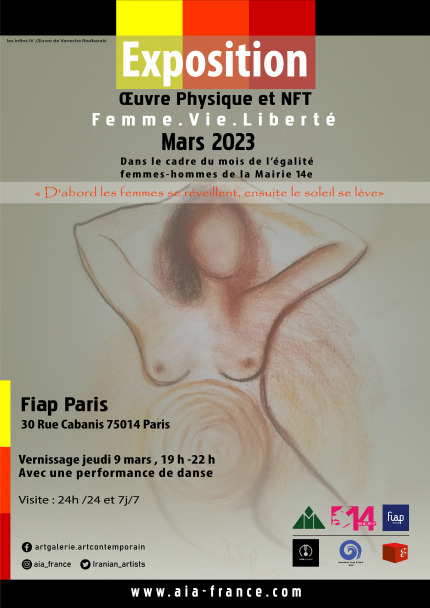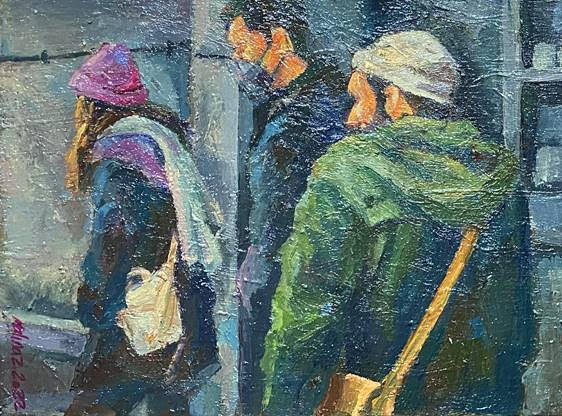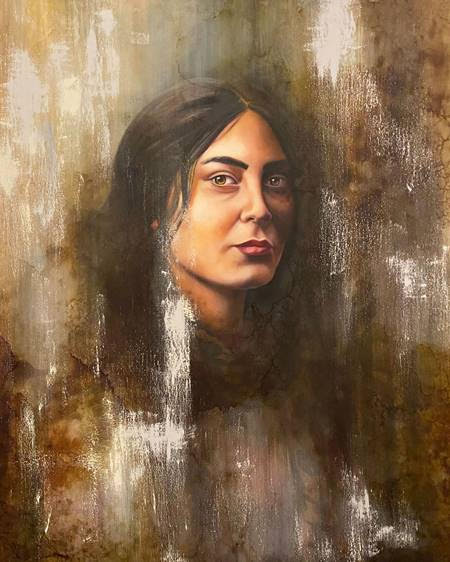 The AIA exhibition will be present throughout the month of March at FIAP as part of the month of women and gender equality.
AIA – Iranian Artists Association, aims "a cultural exchange and support between Iranian artists and intellectuals, of Iranian origin and all those who are interested in Iranian culture around the world".
A vernissage is open to everyone on Thursday March 9 from 7 p.m.
Many artists will be present to exchange with you around their works, as well as Rana Gorgani who will perform a dance around the theme "Woman, Life Freedom".
---
Painting 1 by Mahnaz Saadat Kia
Painting 2 by Meyssoon Katan